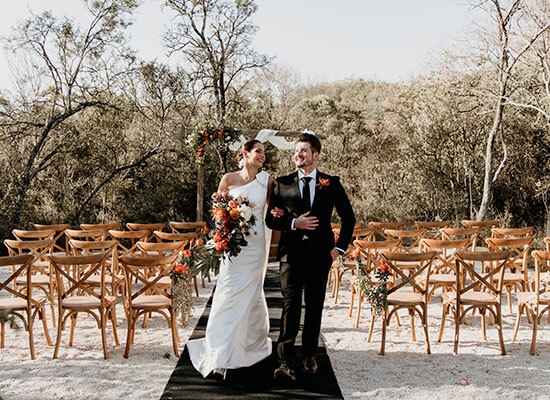 Come and tie the knot under the African sky and surrounded by the natural beauty of nature.
This is the perfect backdrop to say your I do's. Our outdoor chapel features tasteful wooden chairs, barrels, isle carpet and signing table which all forms part of the general venue hire. This venue can accommodate a minimum of 40 guests and a maximum of 120 guests.
BUSH BAR & OPEN AIR VENUE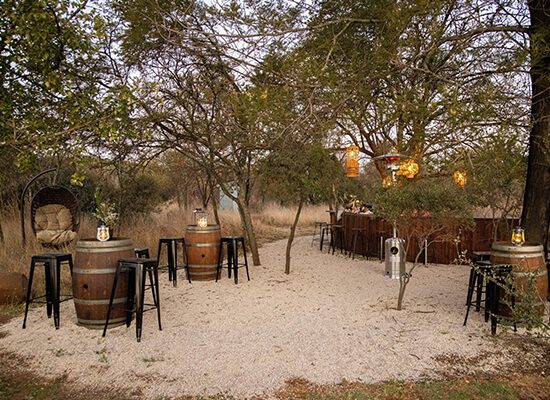 Raise a glass at our charming bush bar whilst enjoying sundowners awaiting the new happy couple's golden hour.
This outdoor venue allows for cosy festivities enjoying canapé's or harvest table nibbles with your favourite signature drink or local beer.  Make some memories with family and friends in the dawn of night under the festoon string lights in a perfect outdoor bush setting all complimented with excellent service and stunning views.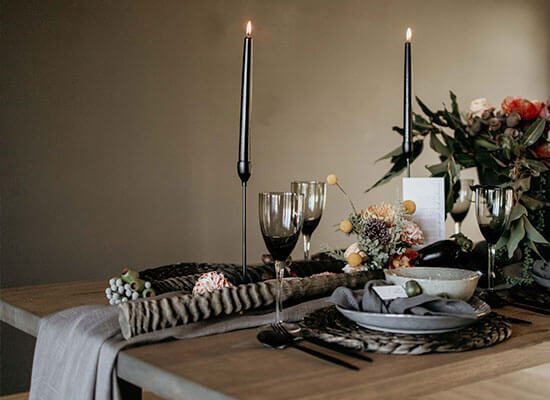 The 400m² reception hall is designed to showcase modern style with a native twist. 
The double volume open trusses are framed with two stone cladded fireplaces on opposite side which all spills out through glass folding doors onto the deck that boasts the breath-taking views of the Bronberg mountain range. Our well stocked bar promises a festive atmosphere while our signature chef guarantee's deliciousness by offering a variety of up-market menu options.  The main reception hall can accommodate 120 guests seated comfortably including a spacious dance floor area.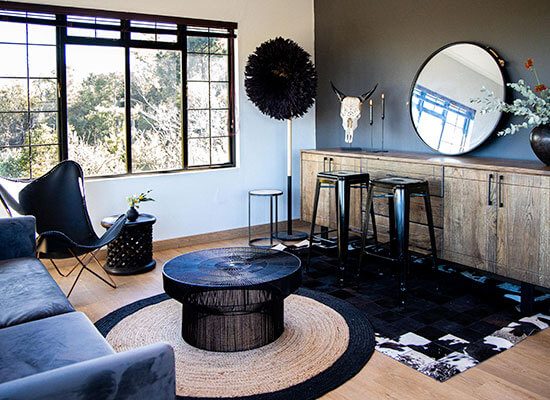 Dress up in style by making use of our bridal and groom suites fitted out for comfort and style.
We offer these two luxurious suites as part of the venue hire to utilise during the day of the function preparations.  The bridal suite is also offered complementary as a honeymoon suite for the new happy couple.